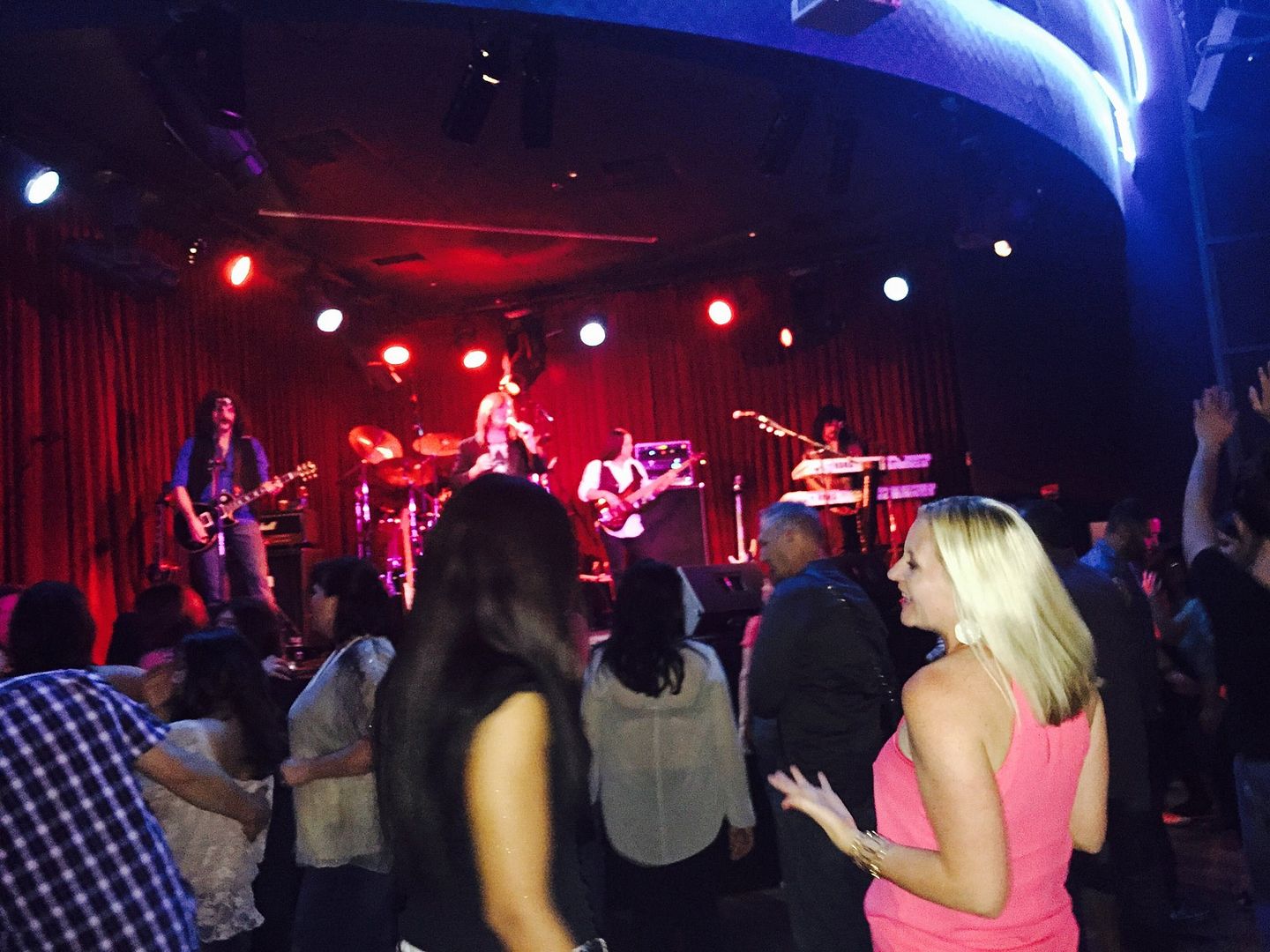 The last time the band played at
Black Oak Casino
in January, the lines were four deep going out the door of the venue. These folks were so jazzed that they stood out in the casino for the entire concert to listen to the guys jam.
It was a great night on Friday - Here's a slideshow of photos by Theresa aka Reese Live (
https://www.facebook.com/ReeseEntertainment)
, and Team JR (Jennie Yaeger and Tami Baloy).



And the set list for Friday's show at the Willow Creek Theatre:

Black Oak Casino, April 17, 2015. 22 Songs:
Escape
Loving You Is Easy
Just The Same Way
Lights
Stay Awhile
Girl Can't Help It
-- Introduce The Band --
Keyboard Build Up Into - Open Arms
Who's Crying Now
Feeling That Way
Anytime
Oh Sherrie
-- Break --
Faithfully
Too Late
Separate Ways
Stone In Love
Be Good To Yourself
La Do Da & Solo
Where Were You With *Drum Solo*
Don't Stop Believing = Extended Version
Wheel In The Sky
Lovin Touchin Squeezin
Anyway You Want It


Here's Separate Ways from the January gig (vid by Team JR's Jennie Yaeger):




JR rocks Separate Ways, from the 1/31/2015 gig at Black Oak Casino, where they packed the house! The 4-deep line waiting to get in was all the way out to the front door of the casino. People were so jazzed about seeing the band that the folks not able to get into the venue stood out in the casino to hear the entire concert! RAWK! -- Pam @JRNYrevisited Video by Team JR member Jennie Yaeger.
Posted by Journey Revisited on Saturday, February 7, 2015
***
Journey Revisited is:
Jeff Salado
, Lead Vocals
Val Popovic
, Lead Guitar & vocals;
Kevin Jachetta
, Keyboards, Keytar, Guitar, & vocals;
Michael Gonzales
, Bass & vocals;
Dave Hawkes
, Drums/Percussion.